It's not often that you'd expect to find the bass-heavy sounds of urban London and the rhythmic beats of Nigeria sitting together on a track, but if there is one MC who's not shyingaway from doing exactly that, then look no further than Afrikan Boy.
Born Olushola Ajose in southeast London to Nigerian parents, it's not hard to spot the impact his Nigerian heritage and British upbringing has had. Fusing together his passion for grime, rap and afrobeat with a love for a good hook, Afrikan Boy is steadily carving out his own niche in the MC circle. With a self assured style – custom ankara threads and the obligatory pair of trendy kicks are staple part of his wardrobe – his lyrics are as dynamic as his musical tastes, citing everyone from Fela Kuti, Shina Peters and King Sunny Ade to 2Pac and Dizzee Rascal as influences.
Already championed by the likes of Lauren Laverne (BBC 6Music) It was the grime infused 'One Day I Went To Lidl', a humorous ode to the discount supermarket, that caught the ear of underground fans. In 2007 he caught the attention of fellow British rapper and Grammy Award nominee, M.I.A, who reached out to him on Myspace that soon led to guest appearances on the 'Paper Planes' remix and 'Hussel' on her 'Kala' album as well as a stint on both the 'Kala' and 'People vs. Money' world tours.
Soon further collaborators came calling with US hip hop veteran DJ Shadow on 'I'm Excited' once again created the chance for Afrikan Boy to push his experimental boundaries, a feat that didn't go unnoticed by BBC Radio 1 aficionado, Zane Lowe who crowned it 'Hottest Record In The World'.
Following the release of his first mixtape 'What Took You So Long', Afrikan Boy continued to captivate audiences with the punchy freestyle 'Look At Me Now' featuring Boya D, the 'Pon Pon Remix' (a tribute to the late Nigerian artist Dagrin) and the chilled out sounds of 'Dissertation'. AB showed no sign of slowing down the pace as he was doing all this while studying for his Psychology degree at the University of Brunel.
Afrikan Boy joined the prestigious Africa Express 8 cities summer tour of the UK as part of the London 2012 cultural Olympics, where he shared the stage with the likes of the
legendary Paul McCarthy, John Paul Jones (Led Zeppelin) Baaba Maal, Damon Albarn, Femi Kuti, The Noisettes, Fatoumata Diawara, Mark Ronson, Spoek Mathambo and M1 (Dead Prez) to name but a few, as he continues to make his presence felt on the live circuit.
Early 2013 saw another heavy collaboration with Danish super producers Silver Bullit with Afrikan Boy as main guest artist on a project called 'Afrikans in Denmark' As the summer of 2013 was winding up came the release of 'Hit Em Up' which samples the great FelaKuti's 1965 track 'Wa dele wa royin'. The track spent 6 weeks on BBC 6Music A-list playlist championed by the Lauren Laverne. Afrikan Boy concluded the year touring France with Keziah Jones.
He stayed Busy into 2014 concluding material for his highly anticipated debut LP ABCD due for release on his recently created YAM Records this summer. After plenty of collaborations and supporting roles Afrikan Boy is fully ready to take centre stage.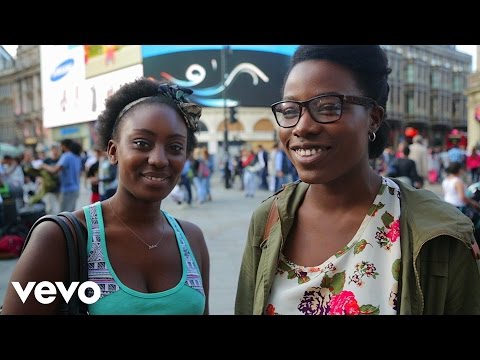 Europe Representation