Alo Wala is the sound of a new Europe, a new world, and a new way of thinking about one another as belonging to an interconnected global society. Today in a time when dancehall and hip hop informed culture has taken hold worldwide, local club DJs, multi lingual rappers and bedroom producers are coming into their own and becoming leaders of a new generation. Alo Wala is poised to step out as one of the bright lights of this movement.
Alo Wala, meaning "The light vendor" in a Bengali and Hindi melange, is a live electronic music band employing a host of global influences on their sonic palette. Featuring Chicago-born rapper Shivani Ahlowalia and Tropical Bass pioneers Copia Doble Systema, the live show swanks energetically-charged vocals delivered by Shivani; hefty percussion from boy wonder Julius Sylvest; bombastic uproar from the original tropical Viking, Copyflex and hypnotically magniloquent live visuals from VJ Mad Es.
More than bedroom producers sampling rhythms from foreign lands, Alo Wala's forthcoming debut EP, dubbed 'Cityboy', is marked by a lifetime of journeys. Having lived in the USA, India, Guinea-Bissau, Spain and Denmark, Shivani brings profound universal insight into the studio. When her hypnotic flow met with the Danish production unit: Julius Sylvest & Copyflex (Copia Doble Systema) known for experimenting in everything from reinterpretations of traditional Cumbia to Italian Gangsta Rap, a well-informed galactic soundtrack for our globally mobile age was created.
Alo Wala's sound is the result of the increasingly small world we live in. This trans national project features the who's who of producers in the global bass scene including: Schlachthofbronx, The Clerk, Eloq, Boody, Nucleya, Brooklyn Shanti and even a feature on Buraka Som Sistema's most recent album 'Buraka' with the tune, "In A Minute." Guest verses from the likes of Jahdan Blakkamoore and MC Zulu have Alo Wala tapping the greatest innovating voices of the scene. Italian-Congolese MC, Mudimbi, may be less known but his flow has young Italians of African diaspora twisting their heads and standing up with pride.
'Cityboy' is both the title of Alo Wala's forthcoming EP and the name of its title track which is a dancehall inspired, bass-heavy take on the experience of a New York city boy. The song features Dancehall champion Jahdan Blakkamoore who delivers a defining verse and equally confident performance in the music video; an experience that takes the viewer on a galactic journey through the streets of NYC. The video is Directed by New York aficionado Jamil GS known for his photographic work with vibrant grassroots culture and unquestionable beauty. The music video also showcases a collaboration with Alo Wala's VJ Mad Es, as he animates a parallel universe built on elements of sacred geometry and the unknown. 'Cityboy' was released on Enchufada on November 10, 2014. More coming in 2015!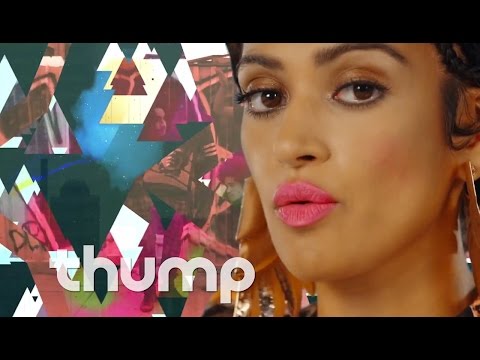 UK Representation