To expand your horizons while remaining true to your roots is a challenge that Amadou & Mariam have risen to – and consistently met – throughout their career.
Each new album has found the husband-and-wife duo from Mali boldly moving forward and breaking fresh ground, while at the same time preserving their instantly recognisable trademarks: the exquisite song craft, Amadou's thrilling electric blues guitar and the magical interplay of their two voices, which first brought them popularity.
In recent years, Amadou and Mariam have toured with Coldplay and U2 and jammed with musical heroes David Gilmour and Johnny Marr. They've performed at a Nobel Peace Prize concert in honour of Barack Obama, and played at the opening ceremonies of the last two FIFA world cups. Manu Chao and Damon Albarn have lent their production skills to their records and they have worked with some of the most innovative names in contemporary rock music via Albarn's 'Africa Express' and other cross-cultural projects, such as 'L'Afrik C'est Chic'.
And as their celebrity has grown around the world, the scope and ambition of their music has grown with it. Amadou has often said that the invitation to share songs and ideas with other musicians and find new ways of expression is the most exciting adventure any musician can undertake. And it is that sense of shared openness and collaborative opportunity, which is at the heart of Amadou & Mariam's new album Folila.
The story of Folila - the word means 'music' in Bambara – boasts three distinct chapters, and is a tale of how two records became one. Marc-Antoine Moreau, the duo's long-time manager and producer explains: "The original idea was to make two albums: a crossover record in New York City, where Amadou and Mariam have many musical friends and relationships and the other a more rootsy album recorded in Bamako with mostly African guests and African percussion instead of a drum kit." Both plans came to fruition, but when Amadou and Mariam listened back to the richness of the two sessions, a third way suggested itself: to combine the two recordings in a seamless, organic fashion. The result is Folila, a near-perfect example of how tradition and modernity can work together to generate creative forward movement, two parallel rails leading to a common musical destination.
Folila is the first Amadou & Mariam studio album since Welcome to Mali, one of the most acclaimed recordings of 2009, and which featured contributions from Damon Albarn, K'Naan and Keziah Jones.
The couple met in 1977 while attending the Institute for Young Blind in Bamako (where they continue to play an annual benefit concert). Influenced by the records of Jimi Hendrix, Eric Clapton and Pink Floyd as well as traditional African music, the couple began working as a duo in 1983.
Sou Ni Tile, their first album recorded outside Africa, appeared in 1998, and went on to sell 100,000. It was followed by two further albums, Tje ni Mousso (1999) and Wati (2002). Their transition from world music stages to rock festival headliners came with 2005's Manu Chao-produced Dimanche à Bamako, one of the best-selling African albums of all time, winning a prestigious Les Victoires de la Musique award (the French equivalent of the Grammys) and two BBC Radio 3 Awards for World Music.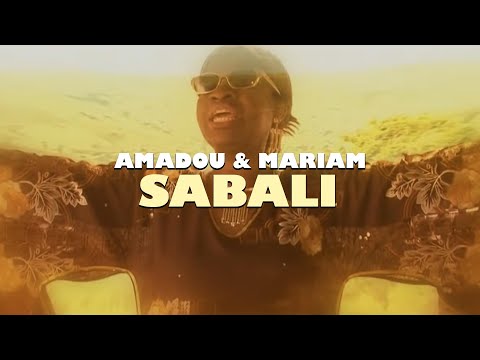 UK Representation