Serge Gainsbourg, Michel Legrand, Jean Claude Vannier, Cerrone, Air, Jacques Dutronic, Johnny Hallyday, Francoise Hardy, Daft Punk, Piaf, Camille… the French have always had talent in abundance when it comes to creating and indeed reinventing popular music. Champions of melody, arrangement and Gallic flair, these great names stand tall in French music history. On their coat tails now sits one Benjamin Biolay, artist, producer, arranger, film star and sometime model. A hugely talented artist who releases an eclectic new album – his sixth solo recording and the second to be released in the UK – 'Vengeance' on May 6th.
"I wanted to make an upbeat, uptempo, positive album, a perfect antidote to the times we're living in," says Benjamin Biolay about 'Vengeance'. "Times are hard and I wanted to bring a smile back to people's faces. With a song like 'Profite', I'm telling myself and people of my generation to enjoy life, not to have any regrets."
He is too modest to make the claim himself, but Biolay is arguably the most naturally-gifted musician working in France today. His previous album, the dazzling concept cycle 'La Superbe', won two Victoires De La Musique – for Best Male and Album Of The Year – in 2010, and bucked the downward spiral of the French music market with sales of 100,000 copies within weeks of its release. "The awards were unexpected, but they're only awards. What really matters is seeing so many people enjoying the concerts," reflects Biolay who won another prestigious Victoire – Newcomer Of The Year – with his debut, 'Rose Kennedy', in 2002.
A household name in his native France, where the release of 'Vengeance' saw him grace the covers of influential magazines Les Inrockuptibles and Télérama, Biolay has inevitably been compared to the late Serge Gainsbourg, as much for his spellbinding half-spoken delivery, gorgeous orchestrations and unexpected lyrical twists, as for his ability to draw the best out of the many people he has collaborated with, particularly women. Over the last fifteen years, they have included baroque-folk chanteuse Keren Ann, whose first two albums he co-wrote and produced, Carla Bruni, Bambou and Lulu Gainsbourg – Serge's last partner and child – as well as Vanessa Paradis who guests on 'Vengeance'. "She stopped by the studio while I was working on 'Profite'. Right away, she loved the track and I suggested we record it together," he says, before refuting the idea Paradis is Jane Birkin to his Gainsbourg. "That's an awful cliché. I'm the opposite of Gainsbourg! He was misogynist and I'm a romantic. I believe in love. Vanessa is a singer-songwriter in her own right! When I work on her album, she's the boss, I'm just the producer. The songs I submit don't get any preferential treatment," stresses Biolay who has also penned material for chanson legends Juliette Gréco, Françoise Hardy and, as he puts it, "Franco-British monument Petula Clark. I love writing for women. I love the timbre of their voices, the fact that they usually sing in a higher, more ethereal register. I find their voices suit the French language."
The atmospheric tour de force title track features Carl Barât, formerly of The Libertines, who has become a good friend, a dandy soulmate you might say, of Biolay's. "He'd listened to 'La Superbe' and he really liked the production. We met at the ICP Studios in Brussels, which is one of my favourite places to record, and again in Paris. Last summer, we did this crazy rock opera, Pop'pea, an adaptation of Claudio Monteverdi's L'Incoronazione Di Poppea at the Théâtre du Châtelet. Marc Almond also took part, as did Valérie Gabail who is a proper opera singer. Just as well we only did it seven times, I was counting the days," he laughs. "Anyway, I wrote 'Vengeance' and I asked Carl to add a little spoken bit in English. Our voices seem to work well together. We've done more since, for his new solo album. I'm in good company. Johnny Marr and Ed Harcourt are also involved."
It's not too far fetched to mention the likes of Weller, Marr, Harcourt and co in the same breath as Biolay. He is that accomplished and talented a musician. However his artistic skills do not end there because not only is he a singer, composer, lyricist, multi-instrumentalist, producer and arranger, but also an in-demand actor with a lengthy résumé, often with French women directors including Katia Lewkowicz, Sylvie Verheyde and Agnès Jaoui, who has helmed his latest film, Au Bout Du Conte – Under The Rainbow. "It's a modern fairy tale. I play a big bad wolf. A bad boy. True story. Cast against type!" says Biolay who is as comfortable in front of the camera as he is behind the mixing desk. "I'm a workaholic. I'm happy spinning all those plates. Whatever happens, I'll keep acting, I'll still write and produce. But singing is the most fragile part of my working life. If it all gets too much, I could stop."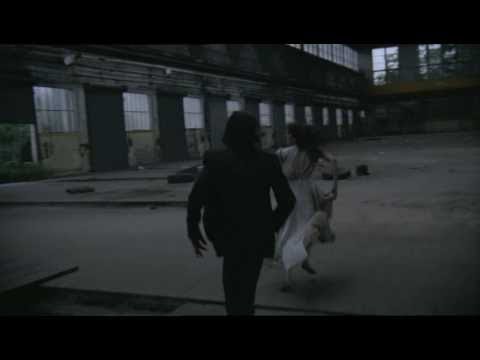 UK Representation