Mc Cartha Lewis, sobriquet Calypso Rose, is the undisputed Calypso Queen of the World. Rose was born in Bethel, Tobago. She was the fifth of eleven children, her father being a spiritual Baptist leader. At age nine, she moved to Barataria, in Trinidad. In 1955, she composed her first Calypso after witnessing a man stealing the spectacles off of a lady's face in the Croissée, San Juan. In the calypso she advised Tobagonians to stay at home, because Trinidad was no place for them.
She first called herself 'Crusoe Kid' but the late Spoiler, and tent members Piggy and Spike changed her name to Calypso Rose ­ the Mother of all Flowers.
In 1963, she travelled outside of Trinidad and Tobago for the first time. She covered the islands from Grenada to St. Thomas. Little known is the fact that she won the Calypso King contest and the Roadmarch in St. Thomas singing 'Cooperation', her first recording. In 1965, she wrote 'Fire in Meh Wire', her trademark song.
In 1977, she officially won her first Roadmarch with Tempo. This was a significant achievement making her the first female to win the coveted title. On a personal side, she also graduated in criminology in the USA that year.
She won the Calypso Queen titles from 1974 ­ 1978. Now that she had ensured that the Calypso Final would never be referred to as the Calypso King Contest again, she chose to stay out of competition having achieved the highest calypso pinnacle. She continued however to produce a variety of hits. They include 'Gun Play in De Parkway', 'We Rocking for Carnival', 'Soca Tempo', and 'Balance Wheel'. In 1982 she became an auxiliary Policewoman in New York.
Her achievements and honours are numerous and following are just a few of them: she was made an honorary citizen of Belize in 1982; she later composed 'Leh we Punta' – a tribute to Belize in 1987. In 1986 she had a key role in the movie 'One Hand Cyar Clap'. In 1991, tribute was paid to her by the National Women's Action Committee, (NWAC), for her achievements in Calypso. She was granted the keys to the city of Ontario, Canada from the Mayor of St. Catherine in 1993. In the early nineties, she visited Liberia where an elementary school was named after her. She was also elected as an Ambassador at large for Liberia. Her strong African connection, is illustrated by the songs 'Zulu Chant' and 'Livere Oshu Tabu Koo'. The Government of Trinidad and Tobago honored her with a Humming Bird Medal for Culture in 2000. In 2003, she received the keys to the city of Arima and Port of Spain from the respective Mayors.
Every tune that Rose sings has a distinctive flavour to give you the full gamut of the broad range of compositions by this gifted artiste.
'She's a music diva of the same high standing as Cesaria Evora or Rita Marley' – Songlines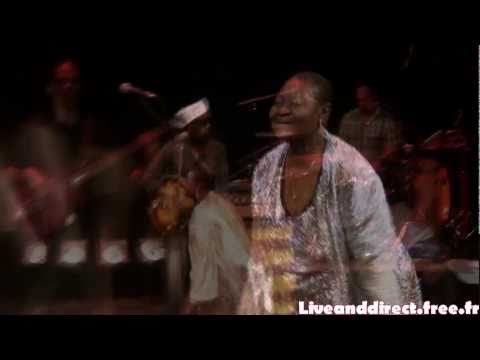 UK Representation