A genre-busting collision of gypsy, punk and rock from the rambunctious Balkan ten-piece, led by acclaimed film-maker and musician Emir Kusturica.
With a musical rebelliousness that established their immense popularity across the Balkan region in the 80's, The No Smoking Orchestra was celebrated for combining punk with eastern folk music – fusing elements of Gypsy, Greek, German, Turkish, Middle Eastern, Mexican, and most especially Slavic music.
Over two decades these inimitable musicians have inspired a massive cult phenomenon across Europe, but internationally No Smoking is best known for their musical contributions to the films of director and band guitarist Emir Kusturica (particularly "Black Cat, White Cat").
For lovers of the music from Emir Kusturica's cult classics, or for those who have never heard it, this is a concert experience where anything can, does and will happen!
The No Smoking band was born in Sarajevo in 1980 and soon became the most significant musical expression of New Primitivism, a cultural resistance movement created in the transition years of post-Tito Yugoslavia. After two years of live performances in small Sarajevo concert halls, in 1984 the No Smoking (which musical critics have defined as a Gypsy techno-rock band) recorded their first album, 'Das ist Walter'. One of the songs in the album, 'Zenica blues', was soon to hit the top charts in Yugoslavia with more than 100,000 copies sold. In the same period, the band appeared on a TV serial, 'Surrealist Top List', a fake newscast that was actually a savage satire of Yugoslav politics. The trouble for the band started when its leader, Dr Nele Karajilic, made ironic remarks on Marshal Tito's death at a lively performance before a huge crowd of enthusiastic supporters. Boycotted and heavily criticized by the country's official propaganda machine, the band was able all the same to record its second album, 'Dok cekas sabah sa sejtanom' (Waiting for the Sabbath with the devil), whose title contained words that were borrowed from Muslim Bosnian culture, just to emphasize the band's strong cultural bonds to Bosnia's capital city, Sarajevo. Sales of the band's second album dropped precipitously due to the official censorship. The hard times took a heavy blow on the band. Some of the original members left and were replaced by others, including, in 1986, renowned film director Emir Kusturica on bass.
In 1989, they recorded their fourth album, 'Male price o velikoj ljubavi' (A little story of a great love). In 1998 the No Smoking composed the music for Emir Kusturica's film 'Black Cat, White Cat', which won the Silver Lion at the Venice Film Festival of that year.
In 2004, Emir Kusturica and The No Smoking Orchestra started a new worldwide tour through France, Israel, Spain, Italy, Argentina and Turke. After a successful tour of 200 sold-out gigs the band released their first live CD and DVD 'Live Is A Miracle In Buenos Aires'.
Film-maker, actor and musician Emir Kusturica, born in Sarajevo in 1954, is a Renaissance Man who is the only director, other than Francis Ford Coppola, to have won the Cannes Palme d'Or twice. A man who is often accused of and celebrated for his apparent contradictions, Kusturica is known as a Sarajevan (secular) muslim who sympathised with the Serbs during the break up of Yugoslavia – and yet was a fearless critic of Milosevic. He was also part of Zabranjeno Pušenje (meaning 'No Smoking'), a garage rock band founded in 1981 and closely associated with the 'new primitivism' movement and one of the most popular musical acts of 1980s Yugoslavia, selling hundreds of thousands of records.
Kusturica's guitar is an important part of the No Smoking Orchestra sound, an exciting blend of rock and Balkan folk which has become an act of stadium proportions in many countries.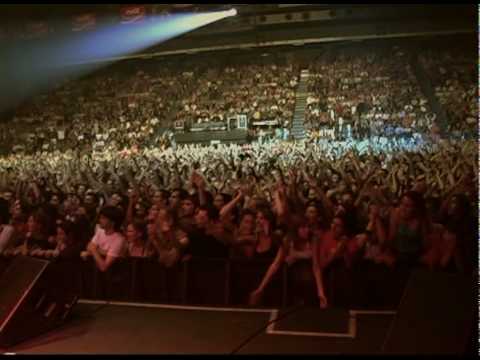 UK Representation