Brazil's hip hop revelation Karol Conka has bounced bang into the spotlight thanks to neon energy, hard graft and a sound all her own. Winner of the 2013 Multishow Best New Artist award, with over 2 million views of her video singles (Boa Noite also features on the FIFA 2014 EA game) and a blazing collaboration with Buraka Som Sistema for Adidas, Karol Conka is now set to take on the world with the international release of her debut album on Mr Bongo Records.
Karoline dos Santos Oliveira, aka Karol Conka, first set foot on stage in her home-town Curitiba in southern Brazil aged just 17. Ten years later, the young MC has proved that she has what it takes to be one of the most distinctive voices from today's high-grade Brazilian hip hop scene.
One of the very few female Brazilian hip hop artists to break out of the underground, Karol Conka's wider success was kicked off by the 2011 single Boa Noite (nominated for an MTV Brazil award). With shows across Brazil, the rapper, singer and songwriter – influenced by Brazilian Pop Music (MPB) and a big Lauryn Hill fan – has gained national recognition and critical acclaim. Hugely respected by her peers, she has also shared the stage with rap pioneers Racionais MCs, hip-hop hero Criolo and label-mate Marcelo D2, as well as recording with major rap star Projota and samba veteranLuiz Melodia.
Produced by Nave, the man behind the beats of Brazilian rap greats Emicida and Marcelo D2, Karol Conka's Batuk Freak is her thrilling debut album. Mashing up hip hop with electronic funk, trap and Afro-Brazilian beats, Conka makes a uniquely Brazilian mix peppered with North Eastern folk samples (pifano flutes on Gandaia, repente vocals on Vô Lá). She brings full on party music with soul, spinning bass-heavy dancefloor sounds into other dimensions (check out the accelerated cuíca freak-squeaks on Bate A Poeira). She flips baile funk into her own more nuanced universe, one that's dense with multi-layered references, from batucada (Gueto Ao Luxo) to dubby dancehall (Sandália). Spacey highlight Mundo Loco is Conka's invitation to her dream world, a technicolour paradise where the birds sing Erykah Badu. Batuk Freak revels in playful, head-spinning beats in high-speed pursuit of a vocalist in total control. Batuque just got freaked. Welcome to Karol Conka's electro utopia.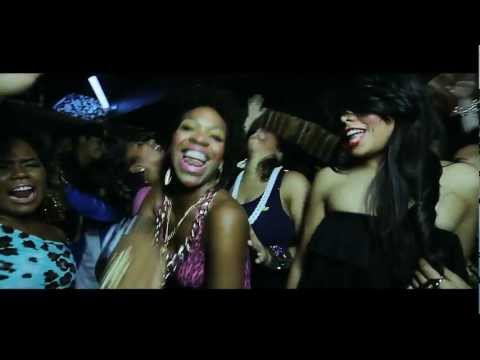 UK Representation