Lou Doillon may not carry her mother Jane Birkin's surname yet she's clearly inherited her family's musical sensibility. Her confidently weary voice, magnetic melodies and autobiographical songwriting come together on the heavenly single "I.C.U." to introduce us to this budding songstress' growing repertoire; Doillon's debut full-length is set to be released this spring.
Having been around the arts her entire life, perhaps her pursuit of a musical career shouldn't really come as too much of a surprise. And besides, Doillon has excelled at mostly everything else she's tackled including acting and modeling.
Yet it may have been her surrounding peers who inspired her to explore her abilities and set her on a course to challenge herself further. The approving gaze of her producer Etienne Daho may have been all that was required to encourage her leap of faith to craft a beautiful, sweeping array of songs, delivered with a gentle intensity. Zdar (Phoenix, The Rapture, Beastie Boys) lent his prowess to mix the album and collectively, they churned out a finished product that reveals great potential for this newcomer.
Taking cues from Cat Power and Patti Smith, Doillon weaves through her melodies with an elegance she inherently possesses. On "I.C.U.," her breathy vocal conceals an unpredictable vehemence as the stark piano plods against gently nudging drums, and you can almost taste the heartbreak echoing on her last notes. This release also includes a lush, orchestral remix of the title track by Bright Moments, Kelly Pratt's nom de guerre. (Pratt is a multi-instrumentalist, producer/arranger, best known for his work with the bands Beirut and Arcade Fire.) The horn-heavy arrangement gets weightier, with the brass slowly tugging it along a baroque march, as if being lead to its predetermined forlorn end.
Doillon was brought into this world as the daughter of iconic English singer Jane Birkin, cited as French pop luminary Serge Gainsbourg's greatest muse. Birkin shared Gainsbourg's life for many years and gave birth to Doillon's half sister, singer/actress Charlotte Gainsbourg. Meanwhile, Doillon's papa, Jacques Doillon, is known as one of the greatest French indie movie directors, having an extensive repertoire of quality films about childhood and family drama, with a rare sense of realism. This cinema gene was passed on to his daughter who wields an impressive film career all her own, with notable acting roles directed by the likes of Abel Ferrara and Agnès Varda. With this much talent surging through a family its possible Lou Doillon's path was predetermined.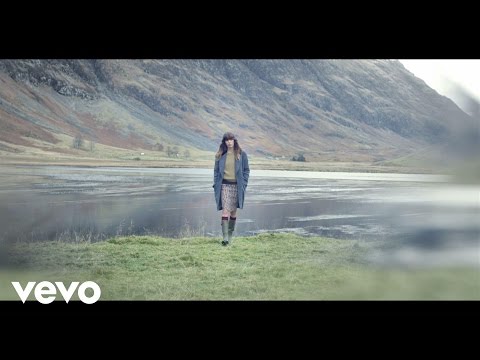 UK Representation