Lost Map Records are proud to announce Rozi Plain's exquisite third album Friend, which will be released on May 4, 2015. A spellbinding reaffirmation of the London-based, Winchester-born singer-songwriter as one of the most unique and original voices in UK alt-folk, Friend features contributions from Hot Chip's Alexis Taylor and members of François & The Atlas Mountains among many others. It's preceded by the single 'Actually', which has been described by DIY Mag as "about the most gorgeous, all-encompassing introduction imaginable for this London-based songwriter."
Following the release of 'Jogalong' in October 2014 as a split 7" on Lost Map together with Rachael Dadd – a song hailed by Jo Whiley's as her Favourite Thing of the Week on Whiley's BBC Radio 2 show – 'Actually' is the second track to be released from Friend and the album's opener. Over a spare, snaking groove, Rozi reflects on "a difficult year, a tumultuous year" in a fascinatingly elliptical lyric delivered as a kind of dialogue with the exotic birdsong melody of a vintage synthesiser. It's a suitably intoxicating yet heavy-hearted introduction to Friend, which was engineered by Kristian Robinson (Capitol K), and features contributions from Alexis Taylor (Hot Chip), Gerard Black and Amaury Ranger (Babe / François & The Atlas Mountains), Kate Stables and Jamie Coles (This Is The Kit), and singer-harpist Serafina Steer.
Partly a breakup album, partly a beacon of bad times gotten through if never forgotten, Friend is a deeply meaningful and wonderfully measured ode to memory, place, companionship and music's remarkable power as an emotional salve. Typical of Rozi's instinctive sense of compositional freedom and unpredictability, 'Best Team' juxtaposes busy percussion with mellow strings and warm breezes of brass, hurrying busily on its way towards no place in particular. 'Jogalong' drops into the middle of the album as if from a different cosmos, full of tensely circling guitars, heavenly backing vocals and synth lines that orbit like flying saucers. The gossamer 'Red Dot' is Friend's emotional sucker punch, downbeat but somehow uplifting, as Rozi ponders the passing of time and the triviality of marking a date of regrettable significance in the calendar "with a red dot or do you think a green dot?"
Rozi Plain has been making music since her brother taught her a few chords on the guitar aged 13. Raised in Winchester, she spent a few years studying art and painting boats in Bristol, where she began collaborating with long-term collaborators Kate Stables and Rachael Dadd among many others on a thriving local scene. It was there that she made her first two albums, 2008's Inside Over Here and 2012's Joined Sometimes Unjoined,
each works of deliciously sad and beautiful pop full of heart-wrenching harmonies dotted with unexpected instrumental flourishes. Both records are presently available via Lost Map Records.
Rozi recently moved to London, but she doesn't see her flat all that often because she tours a great deal year round. She has taken her joyous live show on the road around Europe, the UK and the USA, in partnership with alt-folk luminaries from Devendra Banhart to James Yorkston and Lost Map's own The Pictish Trail. She has appeared at festivals including Glastonbury, End of the Road and Green Man. As a member of This Is The Kit, Rozi has also toured widely, including several dates around Europe last year opening for The National.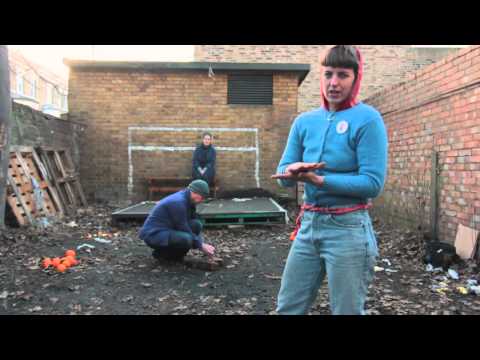 Europe Representation