SKIP&DIE, the sensational new genre-blending band formed by South African vocalist & visual artist Catarina Aimée Dahms (aka Cata.Pirata) and Dutch musician & producer Jori Collignon, released their debut album on Crammed Discs, in October 2012.
"Riots in the Jungle" was written by Cata.Pirata and Jori while they travelled through South Africa's Soweto, Johannesburg, Cape Town and Gugulethu, collaborating along the way with some of SA's most inspiring music makers on the rise. The album portrays their experience of blazing sun, dusty roads, township shacks, cockroaches, skulls, bones and lovebirds. It contains songs in English, Afrikaans, Xhosa, Zulu, Spanish and Portuguese.
Catarina & Jori developed their sound working with various musicians in the studio. Meanwhile, the band's live line-up gradually extended from the original duo to a 5-piece band, with the adjunction of Gino Bombrini (percussion), Daniel Rose (guitar, sitar, saz) and René Kuhlmann (electronics), who all guested on the album. So did several brass & woodwind players from the Amsterdam Klezmer Band, who were brought in to add some Middle-Eastern and Balkanic touches.
This profusion of interesting guests cannot however overshadow the fact that "Riots in the Jungle" is first and foremost the brainchild of the duo at the core of SKIP&DIE. The album consists of a wonderfully diverse and shimmering collection of songs, in which the outstanding production work, the nasty beats, the mysterious field recordings, the guests' performances and the inventive arrangements are all crowned by Cata.Pirata's incisive lyrics and mesmerising vocals.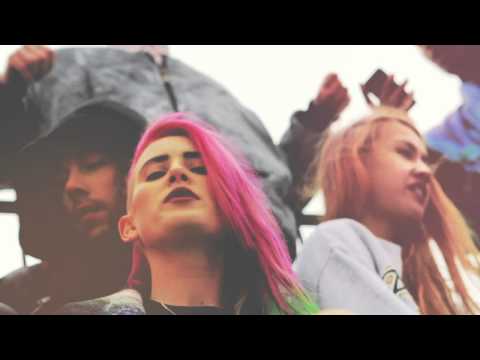 UK Representation