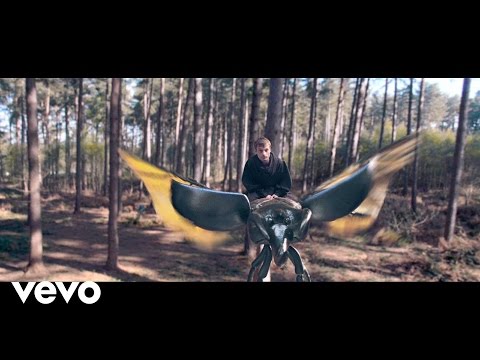 There's always been something a little magical, a little other worldly about Frànçois & The Atlas Mountains and their new video for 'The Way To The Forest' only enhances that myth. Live, they're equally as enchanting and this weekend's show at The Great Escape in Brighton was no different.
Produced by BlinkInk and directed by Elliot Dear, the creative team behind last year's heart-warming 'Bear & The Hare' John Lewis Christmas advert, Frànçois & The Atlas Mountains take on the role of mischievous, forest-dwelling sprites, protecting their home from the destructive ways of a couple of hapless hunters. Complete with pint-sized feather arrows and ninja-style moves from our French heroes, it's a charming accompaniment to their new single, 'The Way To The Forest' which is released on June 30th.
Elliot had this to say about the video: "I thought that the video for The Way To The Forest should be fun, something that told a story and that showed the playful nature of the band. I wanted to make an action sequence because of the fast-paced, rolling percussive rhythm of the track and really marry the visuals to points in the music. The idea was to make a piece of film that felt like a family action adventure film from the eighties."
Watch the video for 'The Way To The Forest' HERE.
Frànçois & The Atlas Mountains will be bringing their fantastic live show to the UK & Europe over the summer:
21st May – NL, Amsterdam – Tolhuistuin
2nd June – DE, Heidelberg – Karlstorbahnhof
3rd June – DE, Berlin – PrivatClub
4th June – DE, Dresden – BeatPol
19th July – SP, Benicassim, Benicassim Festival
27th July – UK, Charlton Park, Womad Festival
15th Aug – UK, Crickhowell, Green Man Festival, Wales
11th Nov – UK, London, Scala, Inrocks Festival
The new album Piano Ombre is out now on Domino. It's available on CD, LP, Digital. Order HERE. Frànçois & The Atlas Mountains also have an app which features exclusive tracks, journals and more. The Lite version can be purchased from iTunes HERE. The premium version (which includes the entire album) can be purchased HERE.