Compton Ave, London N1 2XD UK
http://www.unionchapel.org.uk/

£15

Buy Tickets
Asa returns to London for a very special show at the Union Chapel on Oct 2nd.

She still has all the melodic grace she's always been known for, but this time, it's more troubling than ever. The songs on her new album Bed of Stone say much more than the emotions of Bukola Elemide, known as Asa. Her songs say a lot about our melancholy, our dreams, our thoughts and our reflections. It almost feels like they've have been part of our lives even before Asa wrote and sang them.
Actually, they were born from her life and the shock she felt coming off the road in 2012, after an incredibly long tour. "I needed time to pull myself together. I toured for 2 years, gave everything I had every single night. I had been the girl that was full of life, force and energy that people looked at for 2 hours on stage, and then congratulated backstage after the show. But I was going home alone, never really realizing how exhausting all that actually is…"
The tour that followed the release of Beautiful Imperfection was grueling, but it was, it must be said, preceded by a well-received first album in 2007 and was awarded the Prix Constatntin. There were also well over 100 shows and the Live in Paris album…a dream-come-true journey for a spectacular new artist that keeps on breaking new ground.
Asa is Nigerian but was born in Paris. She became an artist in Lagos, fueled on old-school Soul, and was signed by a French label. She's clearly one of the most exciting artists to have emerged in the last decade. She's highly in-demand by festivals across the world and radios (with taste!) are giving her a special place on their playlists. She's a whirlwind, she's happiness, and she is a craze.
After her last tour, she just couldn't stay home, so she traveled and she wrote. Lagos, Berlin, the USA, London, Paris… Asa's life is part of her songs as much as our life is part of her songs. The inexhaustible subject that is love, the spiritual calling, the need to party or to simply share a cup of tea with 2 friends…and there's Dead Again, the first single, written in 2 hours with Blair MacKichan, based on a close friend's treason that angered Asa. Love Found Me is a song about having to stop looking for love because it found you, a premonitory song written shortly before the start of the recording.
Tickets £15 + booking fee via Gigs&Tours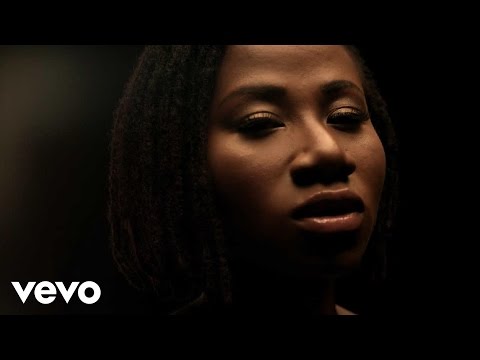 A Metropolis presentation.