35-47 Bethnal Green Road, London E1 6LA UK
http://www.richmix.org.uk/

£10

Buy Tickets
Debademba join the 14th edition of the Mosaïques Festival in London features cutting-edge contemporary music produced in France.
Debademba is a group formed from the magical encounter of guitarist Abdoulaye Traoré and the young Malian singer Mohamed Diaby. Traoré is an inventive soloist from Burkina Faso. Diaby is a charismatic griot taking the traditional form to new heights. These two Parisian Africans create a music that is modern and explosive but with the Mandinka heritage at its heart – just check out their superb 2013 album Souleymane for proof.
"Traoré's guitar work is at times breathtaking… and Mohamed Diaby's voice has the spirituality of Salif Keita… This is an absolutely magnificent achievement" Songlines
Tickets £10 via Billetto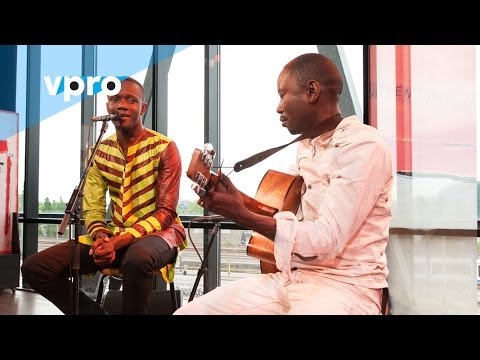 Promoted by Bureau Export