275 Pentonville Road, London N1 9NL UK
http://www.scala-london.co.uk

£12.50

Buy Tickets
Very excited to announce for the first time a London night as part of the prestigious Festival Les InRocKs Philips with FRANCOIS & THE ATLAS MOUNTAINS headlining the Scala on Nov 11th with supports from PETIT FANTOME and ISAAC DELUSION.
- Francois & The Atlas Mountains (Domino)
Fránçois' quest began in 2003 when, bitten by the travelbug and smitten with large swathes of British music, he eschewed the typical detour to London and exchanged south-west France for south-west England, namely Bristol, drawn by the city's trip-hop heritage and post-rockers such as Movietone. He'd grown up with music, more at home with his mother's love of opera and African music (she was born in Cameroon, and took her son to see Cameroon jazz/roots icon Manu Dibango when he was only ten) than his stepfather's Queen/Supertramp predilections.
In Bristol, he found a job as a French assistant at a local school, and at night, as an usher and barman at The Cube cinema. Via an advert put in a shop window advert, he connected with local musicians, and has played with the likes of Movietone, Crescent and Camera Obscura. In 2004, he released the first Fránçois & The Atlas Mountains album, the solo lo-fi escapade Les Anciennes Falaises, followed by 2006's more advanced The People To Forget, a showcase for an already fascinating stew of influences and moods, evoking mystery and romance. 2008 EP Brother and 2010's 10" vinyl mini-album Her River Raves Recollections appeared either side of third album Plaine Inondable, released by Scotland's famed Fence Records, before Domino released E Volo Love, produced by Tinariwen associate Jean-Paul Romann. The album introduced the band to a much wider range of fans, both in the UK and across the continent; unsurprisingly, Fránçois & The Atlas Mountains are increasingly popular in France, with equal support across Northern Europe.
The amazing journey and adventure that Fránçois Marry began when he formed Fránçois & The Atlas Mountains reaches a new milestone with the band's second album for Domino. Piano Ombre, released in March 2014, the follow-up to 2012's E Volo Love, is a stunning and wide-reaching collection that reinvigorates the band's gene pool of influences, from Afro-pop to French chanson and Yé-yé, mixed with more Anglo-phonic guitar-pop, like an aural atlas of gorgeous pop melody, zestful rhythm and lush ballads. Lyrically, the album documents another journey, of personal struggle, discovery, conviction and resolution.
- Petit Fantome (Animal Factory Records)
Petit Fantôme is the eclectic solo project of Pierre Loustaunau. Often otherworldly, sometimes melancholic, Petit Fantôme invites us into his world to hear his first endeavours. His songs are made of odds and ends, full of poetic moments plundering the depths of his soul and wrapped in well-crafted pop melodies. During this hazy, sometimes shoegazey voyage, Petit Fantôme pays homage to influences as diverse as Do Say Make Think, John Frusciante and The Notwist.
He released online the free mixtape 'Stave' last year, which got his lots of new fans including BBC6music's Marc Riley.
- Isaac Delusion (Cracki Records)
Isaac Delusion was at first a duo founded barely two years ago. Soon the duo evolved in a trio with the arrival of a bassist, the first EP released ('Midnight Sun') was a success and quickly the band got to play in different countries around the world (in Berlin, Warsaw, Barcelona and even New York City). With their first album 'Isaac Delusion' released in 2014, the band continues their perpetual search for new inspirations and sounds.
Tickets £12.50 + booking fee via Songkick / Ticketweb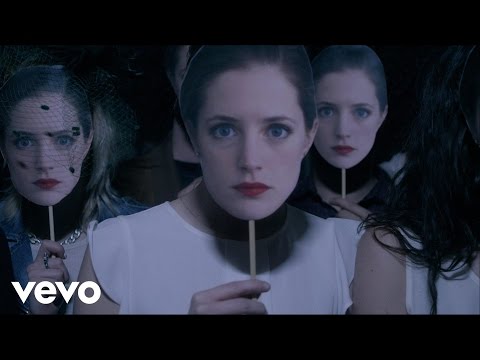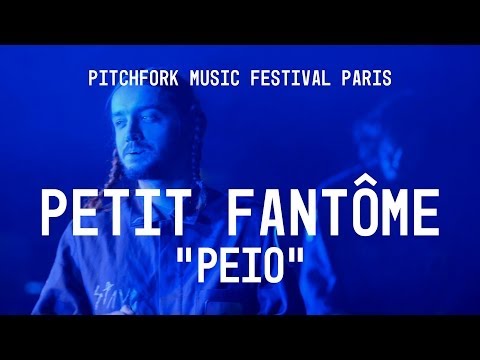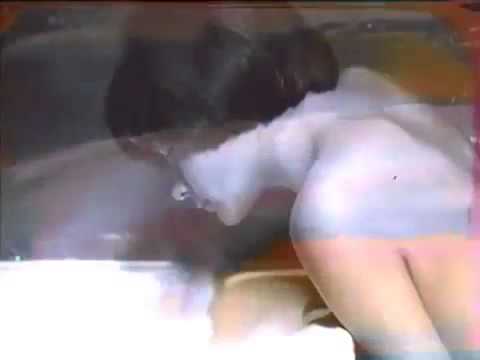 An Eat Your Own Ears presentation.