35-47 Bethnal Green Road, London E1 6LA UK
http://www.richmix.org.uk/

£12

Buy Tickets
Due to demand, we're pleased to announce a second London show for the brilliant Mbongwana Star at the Richmix on June 5th. Tickets for Cafe Oto sold out in 2 days, so be quick!

Mbongwana Star, a newly formed 7-piece band from the Democratic Republic of Congo, make their London debut to celebrate the release of 'From Kinshasa' on May 18th on World Circuit Records.
Coco Ngambali and Theo Nzonza first formed a band fifteen years ago, inspired by their love of Congolese rumba and its pantheon – Franco, Tabu Ley Rochereau and Pépé Kallé. That band, Staff Benda Bilili, hit the big time: two major albums, a world tour and starring roles in the acclaimed film 'Benda Bilili'. Inevitably, the big time hit right back. The band collapsed under the weight of its own success.
But in the shanty-villages of Kinshasa – Africa's third largest city – bands are recycled along with everything else. Music and musical instruments, just like fashion, art, jewellery, pedal-power contraptions and motor vehicles, all rise from the inexhaustible scrap heap. Coco and Theo gathered up the necessary parts of a band from the younger generation, crammed them together and started belting out a shambles under the name Mbongwana Star – 'mbongwana' meaning 'change'. They were indeed looking for change, for something new.
That's when they met Liam Farrell, aka Doctor L, a maverick musician and producer on the Parisian hip-hop and electro scenes who produced Tony Allen's 'Black Voices' and who was looking to find the punk ethic alive in Kinshasa's raucous swelter-skelter. The music that Coco and Theo played to Doctor L was vigorous – a heedless mass assault of percussion, guitars and voices on the edge of tearing itself apart with its own momentum. Some form of collaboration seemed inevitable.
Though he'd eventually play on and mix the album, Doctor L initially set out simply to record as much as he could, chipping away, paring down, honing. "It's all recorded in the red," he says over a dodgy Skype connection. "Sometimes I over-boost mikes that are recording nothing, just to pick up the kind of environment that's around me now. Can you hear it? There are three TVs going full blast. Distortion multiplies the energy. I love it!"
And the result? A fusion ('too smooth and seamless a word for this angular hodgepodge' according to The Guardian) of traditional Congolese rhythms with a big fistful of European post-punk bass and busted electronics. 'Afrobeat with a solid steel casing', says Fact Magazine.
Tickets £12 via TicketsABC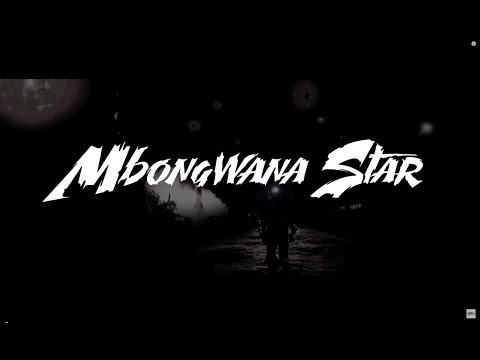 Promoted by Kilimanjaro