Compton Avenue, London N1 2XD UK
http://www.unionchapel.org.uk/

£16

Buy Tickets
Robyn Hitchcock celebrates his new album 'The Man Upstairs' with a headline show at the stunning Union Chapel.
The Man Upstairs sees psychedelic troubadour Robyn Hitchcock uniting with legendary producer Joe Boyd (Nick Drake, Fairport Convention, R.E.M.) for one of the most unique outings of his already quite distinctive career. The album – which arrives just one short year after 2013's acclaimed Love From London – sees the British singer/songwriter musing on mortality, masculinity, and the impossibility of forever via an unexpected intermingling of self-penned originals and "songs I wished I'd written." Modern standards like The Doors' "The Crystal Ship" and The Psychedelic Furs' "The Ghost In You" are reimagined as stark and melancholy folk ballads, and then set to powerful effect alongside haunting new songs like the plaintive "Recalling The Truth." Hitchcock's 20th solo studio recording – give or take a few outtake, demo, and rarities compilations – The Man Upstairs is a remarkable portrait of an artist raging quietly against the dying of the proverbial light, even though that light may well be the 9:35 to Winchester coming directly at him.
"Yet another autumnal record," says he. "Yet another elegiac record. It's reminiscent of I Often Dream Of Trains – there's a lot of autumn on that record as well. It was me, half the age I am now, already kind of nostalgic, already anticipating middle age. "
From plugging in Bob Dylan's electric guitar at his infamous 1965 performance at the Newport Folk Festival to his stewardship of an array of folk heroes – including Hitchcock's beloved Incredible String Band – Joe Boyd has been intimately involved in some of music's milestone moments. Young Robyn first encountered Boyd almost five decades back, the words "Produced by Joe Boyd" emblazoned on album after album in his post-adolescent canon and beyond. The two artists eventually made a more human – though no less personal – acquaintance in 1985, their few professional collaborations including 2012's "Robyn Hitchcock & Joe Boyd – Live & Direct From 1967" tour, coupling musical performances of songs by Nick Drake, Mike Heron, et al. with Boyd's reminiscences of a time when giants walked among us.
"This album started with Joe and me in a car," Hitchcock says, "and therefore in a very confined space. Joe said, 'What you want to do is make an album like Judy Collins did in 1967.' I thought, wow, so that's what I want to do. He said the solution to a problem of which I was not aware was that I could make an album with half originals and half covers."
Boyd proposed Hitchcock – who had indeed often considered "the dreaded covers album" – instead make a record comprising equal part well-known favorites, personal discoveries, and original songs. The multi-tiered method offered the rare opportunity for Hitchcock to record as a performer, not "just another singer/songwriter laying their freshest eggs."
Tickets £16 via MusicGlue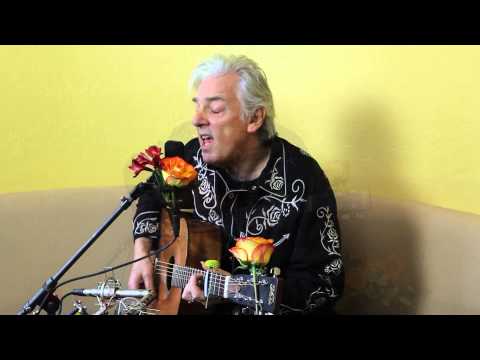 Promoted by DMP