45 Queen Caroline Street, London W6 9QH UK
http://www.eventimapollo.com/

Sold-out
*** This show is now SOLD-OUT**
After selling-out his show at KOKO in just a few weeks, Stromae will be back in London for a show at the Eventim Apollo on Dec 9th.
Paul Van Haver, better known as Stromae is a Belgian singer-songwriter. He has distinguished himself in both hip-hop and electronic music. He first became famous with the song 'Alors on danse', which remained at number one for several weeks in numerous countries throughout Europe.
He was born in Brussels of a Rwandan father and a Belgian mother. At the age of eleven, Paul Van Haver showed an interest in music and attended 'l'Académie Musicale de Jette', where he studied music history and learned to play the drums. In 2009 Paul worked as a young trainee at the musical radio station NRJ in Brussels. Vincent Verbelen, Music Manager, was impressed by the talent of Stromae's first single 'Alors on danse' and decided to air it for the first time on NRJ. The response from listeners was one of extreme enthusiasm and Stromae's career was launched. Sales quickly rose to number one in Belgium in just a matter of weeks. Vertigo Records, a label of Mercury Records France (Universal Music Group) signed him for a worldwide licensing deal soon after this. By May 2010, the track 'Alors on danse' had reached number one in Belgium, France, the Netherlands, Greece, Germany, Austria, Turkey, Switzerland, Italy, Denmark, Romania and the Czech Republic. In September of the same year, Stromae collaborated with Kanye West on a remix of his hit 'Alors on danse'.
At the end of 2010, he was nominated for "Best Dutch and Belgian Act" at the MTV Europe Music Awards. Stromae was one of the ten winners of the European Border Breakers Award 2011. And in 2011, his debut album 'Cheese' won the award for Best Dance Album at the Victoires de la Musique.
His new album 'Racine Caree' is one of the most successful of 2013 scoring Stromae number 1s in France, Belgium, The Netherlands, as well as 3 'Victoires de la Musique' (French music awards).
'Papaoutai', the first single for his new album has reached 120 million views on Youtube.
Tickets: SOLD-OUT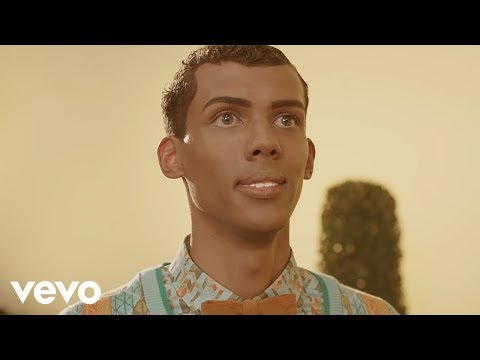 A Live Nation & Kilimanjaro presentation.